Simon Ateba: Africa's Voice in The White House
Simon Ateba is the founder and publisher of Today News Africa, which is based in Washington DC. Ateba also serves as the publication's chief White House Correspondent. Today News Africa focuses on African news and the bilateral relationship between Africa and the United States. Ateba says that covering the White House has been a great but challenging opportunity.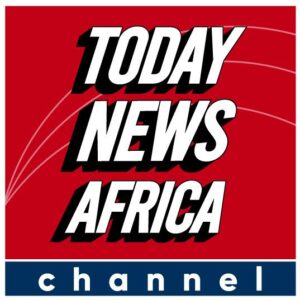 In an interview with LittleAfrica News, Ateba says that he has only ever been a journalist. He believes in Africa and starting his own publication reporting on bilateral matters between Africa and the United States was a way of showing that belief.
He believes in the accurate broadcasting of the news without bias. As the chief White House correspondent for Today News Africa, he has become famous for seeking answers to his questions. Ateba grabbed headlines in news publications for speaking over former White House Press Secretary Jen Psaki at press briefings.
Ateba did so because he felt Psaki only answered questions asked by the major news networks which occupy the front row seats of the White House press room. He had also asked Psaki questions about the Biden Administration's decision to ban travel from eight Southern African countries when the Covid-19 Omicron variant was discovered but not doing the same against European countries that had cases as well.  
"The Omicron variant is now in 57 countries," he said at the time. "The WHO issued a statement today and said that Africa has 46 percent of the nearly 1,000 cases globally.
But 70 — almost 70 countries in the world have imposed travel ban[s] on only black African nation[s]. And the US is among the countries that have imposed sanctions on only eight African nation[s] when the variant is in 57 countries." 
"Why don't you just lift it or impose caution on all the countries that have it? What would you say to those who believe that is a racist ban that target[s] only African and black African nations?" he asked. 
Ateba never backed down, speaking over Psaki again at her final press briefing. He received a warning from the White House Correspondents Association for his behavior. The warning said Ateba could face expulsion from the WHCA if he continued with his heckling.
Ateba does not believe he did anything wrong because he is standing for those who rarely have their voices heard. Ateba is one of two Africans in the White House press room.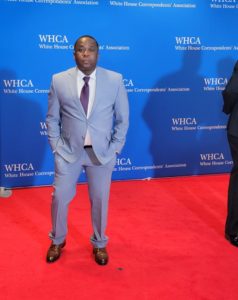 More insights on Simon Ateba: Africa's Voice…
Ateba provides a subscription service on his news site with the payments processed by Stripe. After the incident at Psaki's final press briefing, Ateba received correspondence from Stripe informing him that his account would be shut down.
The reason he was given for the termination was the breaking of rules and regulations with regard to the length of a subscription. However, Ateba was later notified that the termination was reversed with a Stripe representative informing him of the reversal.
Ateba felt, from the timing of the termination of his Stripe account, that there was pressure from someone in the background. 
"Stripe should never cancel any business, and should never cancel any journalist," Ateba said. "Stripe should, rather, partner with journalists and help sustain journalism with grants to small publications like ours rather than closing them down at a time when newspapers are struggling to stay afloat." 
Ateba added, "I call on Stripe to give us a grant for damage already done and the pain and suffering they caused our small publication." 
Ateba was born in the French-speaking part of Cameroon. He has always loved the English language, which drove him to study for his first degree in Journalism in Lagos, Nigeria. Ateba also holds a second degree in Journalism: Public Relations. While he was in Nigeria, Ateba worked for various local publications.
Ateba also worked for a Lebanese magazine called Alpha. An experienced journalist, he worked across the West African region, working on stories emanating from there. He specifically spoke on a story he worked on that dealt with the trafficking of young girls. 
Ateba has gone through some of the worst experiences a journalist can have, such as an arrest by Cameroonian authorities after being accused of being a Boko Haram spy. Assaults and attacks are things he has had to endure as a journalist.
In 2019, Ateba founded his publication with the intention of creating a news platform that focused on the bilateral relationship between Africa and the United States. Ateba believes in people, noting that people of all races and creeds can be good, intelligent people. He also believes in doing things the right way. He willingly goes the distance to deliver the best results.